Cambridge, Massachusetts, Birthplace of Leroy Anderson
Leroy Anderson's Home
12 Chatham Street
Cambridge, Massachusetts

Widener Library, Harvard University
Cambridge, Massachusetts

Harvard University Band
Anderson Band Center
74 Mount Auburn Street
Cambridge, Massachusetts 02138
Updated April 8, 2023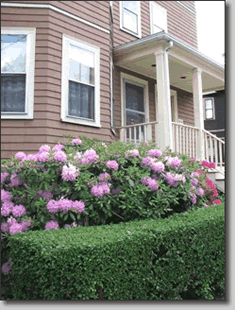 Leroy Anderson was born, raised and educated in Cambridge, Massachusetts in the area of Cambridge known as Mid-Cambridge - Neighborhood 6 1. His parents had immigrated as children to the United States from Sweden where they had been born. They ultimately chose to make Cambridge their home. Leroy Anderson was born on June 29, 1908 at 269 Norfolk Street in Cambridge. His parents moved to 12 Chatham Street when he was one year old. The house at 12 Chatham Street was built by Leroy Anderson's father Bror Anton Anderson and Leroy Anderson's uncle Nils Olof Anderson.
Leroy grew up in a household filled with music. His mother Anna was a church organist and played piano. She taught Leroy to play piano as soon as he could reach the keys. Once Leroy could play piano, he accompanied Anna on guitar. Leroy's father Brewer played mandolin and banjo. In time, Leroy also learned to play organ, trombone, tuba, double bass and accordion. Anna and Brewer both loved to sing. They enjoyed singing in choruses as well as at home.
Leroy liked to say that he spent his entire academic life on one street in Cambridge: Broadway. After graduating from Cambridge Grammar School 2 in 1921, he attended Cambridge High and Latin School. At CHLS Leroy wrote the commencement music for the graduating class three consecutive years. He also studied piano at the New England Conservatory. His parents wanted Leroy and his brother, Russell, to attend Harvard University on scholarships. They both did. Leroy's father also wanted Leroy to learn trombone so that when he went to Harvard, he could march in front of the Harvard University Band. Leroy not only marched in the front row but also became director of the band.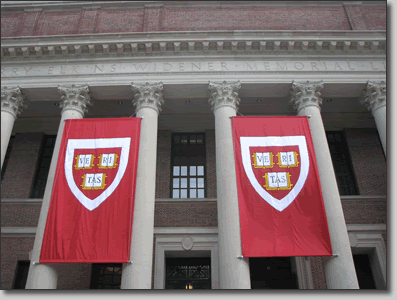 Leroy entered Harvard as a Freshman in September of 1925. He received a B.A. magna cum laude in 1929. Before Leroy graduated from Harvard University with a M.A. in Music in 1930, Harvard denied him a scholarship to study music in Europe with Nadia Boulanger because his band activities were not considered musically serious. Thinking that he did not have a professional future in music, for several years he pursued a PhD in German and Scandinavian languages. He was fluent in nine languages: English, Swedish, Danish, Norwegian, Icelandic, German, French, Italian and Portuguese. In 1936 the manager of the Boston Symphony Orchestra, fellow Harvard alumnus George Judd, asked Leroy to arrange Harvard songs for the Boston Pops Orchestra.
That led to his meeting Boston Pops Orchestra conductor Arthur Fiedler. It was a turning point in his life and the beginning of a lifelong professional relationship. Leroy composed the music, and Arthur introduced his new pieces at Boston Pops Orchestra concerts.
// Leroy Anderson wrote the music that made the Boston Pops famous.

Harry Ellis Dickson, former Associate Conductor
Boston Pops Orchestra, Backstage at the Pops
During the 1930's, Leroy worked as an arranger for popular dance orchestras, alongside his brother, Russell, who played double bass. Together, they played in the orchestra on the Hellig Olav of the Copenhagen-based ship company Scandinavia Line crossing between New York and Scandinavia in 1930. 3 Leroy said that he enjoyed making use of his fluency in Scandinavian languages by conversing with the crew who came from Norway, Denmark and Sweden.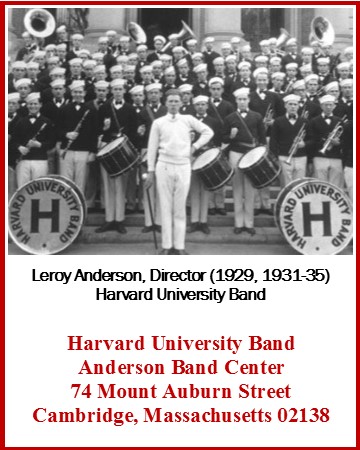 On October 26, 1995 the Trustees of Harvard University named the new Harvard University Band headquarters at 74 Mount Auburn Street in Cambridge, Massachusetts the Anderson Band Center in honor of former HUB Director Leroy Anderson (Director: 1929, 1931-1935).
Google Maps: Anderson Band Center, Harvard University Band, 74 Mount Auburn Street, Cambridge, Massachusetts USA
Cambridge, Massachusetts Mayor Michael Sullivan and the Cambridge City Council dedicated the corner of Chatham and Crawford Streets (Leroy's boyhood home) as Leroy Anderson Square on May 31, 2003.
Leroy Anderson Square
Notes
Mid-Cambridge is a large, high-density residential neighborhood with around thirteen thousand residents, bordered by Prospect Street to the east, Kirkland Street to the west and Massachusetts Ave. to the south and the City of Somerville to the north. Major commercial centers lie at three corners of the neighborhood: Central Square, Harvard Square, and Inman Square. Central Square and Harvard Square also serve as major transit stations. Massachusetts Avenue, which connects the two squares, is a major travel route and commercial spine. Many institutions have a presence in Mid-Cambridge, including Harvard University, Cambridge Hospital, Youville Hospital, the Cambridge Public Library, and Cambridge City Hall.


The former Cambridge Grammar School was in the building at 344 Broadway, Cambridge, Massachusetts now known as Cambridge City Hall Annex. Google Maps: Cambridge City Hall Annex


Correction: Earlier versions of this page stated that Leroy Anderson and his brother Russell played in the orchestra aboard ships of the Norwegian Line in 1930 and 1931. Further research in the Leroy Anderson archives shows that the ship was the Hellig Olav owned by the Danish ship company Scandinavia Line (Danish: Skandinavia Linje). Leroy spent the summer of 1930 in the orchestra on ships of the Scandinavia Line.

---