Blog
Updated April 22 2020
Leroy Anderson Is the Composer for Now
His charming, deceptively simple music will make you feel better about things.
During our present moment of crisis, Bach provides solace, Beethoven stirs us with resolve and Brahms probes aching emotional ambiguities. But trust me: Leroy Anderson will make you feel better about things.
Anthony Tomassini
New York Times
April 22, 2020
Anthony Tomassini, one of the most respected critics, reviewers and commentators of classical music, has written another excellent article about Leroy Anderson and his music. Mr. Tomassini's articles have consistently pointed out the complexity and sophistication of Leroy Anderson's unique compositions. The full article can be read in today's New York Times in the Arts Section.
---
//
Tho' much is taken, much abides; and though
We are not now that strength which in old days
Moved earth and heaven; that which we are, we are;
One equal temper of heroic hearts,
Made weak by time and fate, but strong in will
To strive, to seek, to find, and not to yield.

from Ulysses
by Lord Alfred Tennyson
1809-1892
---
The Waltzing Cat
The Red Sled
Sandpaper Ballet
2019 Leroy Anderson Day
The Waltzing Cat
This charming video of a performance of "The Waltzing Cat" on marimba accompanied by a young cat came to our attention. We hope you enjoy it.
Here is the link: "The Waltzing Cat" - Mika Mimura Erickson
---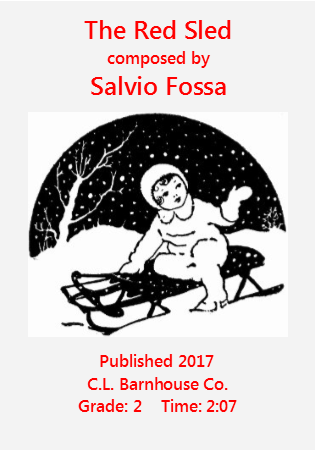 "The Red Sled"
Salvio Fossa's composition "The Red Sled" came to the attention of the Leroy Anderson Foundation and impressed us as an excellent work for beginning band. We are pleased to bring this work and its composer to your attention.
About Salvio Fossa
Salvio Fossa received the Bachelor of Music in Music Education from Mason Gross School of the Arts at Rutgers University. A band director and trumpeter, he has conducted both the North Jersey Region I Intermediate Concert Band and the Central Jersey Region II Intermediate Concert Band. Over the years, he has composed and arranged music for various organizations including Grace Bible Church in Allenwood, NJ, Woodrow Wilson Middle School in Edison, NJ and Ambassador Christian Academy in Toms River, NJ.
Along with his brother Sergio, Salvio instituted a 4th-8th grade band program at Ambassador Christian Academy. He resides in Toms River, NJ with his wife and three children.
About The Piece
Your band is invited to experience the wistful wonder of a snow day sleigh ride.
"The Red Sled" recounts the exhilaration of every child's first ride down a snowy hill, from the plodding climb up to the dashing and dangerous descent. Simple grace notes for the flutes, percussion features, and trombone glisses are just some of the unique features of this very accessible work that will assuredly be a winter favorite.
Growing up in Edison, NJ, during the winter months, my brother and I would anxiously wait to get "the call" at the first sign of snow. We knew that if school closed on account of dangerous roads, half the town would still find a way to Bishop Ahr HS for the best sledding in the area.
"The Red Sled" is a nostalgic depiction of such a day. As the piece opens, we wake to find snow on the ground and by measure 9, are walking in the crisp, cold air. We then drive to the high school (m26), climb the hill (m50, m60), and clumsily fall down the slope (m54, m64). I truly hope your ensemble enjoys "The Red Sled".
- Salvio Fossa
Link to: Barnhouse page for this composition
---
Sandpaper Ballet
The San Francisco Ballet performed "Sandpaper Ballet" with choreography by Mark Morris at the 3,000-seat War Memorial Opera House in San Francisco, February 11-22, 2020 for 7 performances. Written for 25 dancers, the ballet is set to Leroy Anderson's music. The ballet received its premiere with the San Francisco Ballet company on April 27, 1999. The enduring work has been praised for its wit, humor, and dazzlingly inventive movement.

The 25-minute ballet features 11 compositions by Leroy Anderson: "Sleigh Ride (Overture)," "The Typewriter," "Trumpeter's Lullaby," "Sarabande," "Balladette," "Jazz Pizzicato," "Jazz Legato," "Fiddle Faddle," "The Girl in Satin," "Song of the Bells," "The Syncopated Clock".

One of the few remaining ballet companies employing a large, full-time orchestra, the San Francisco Ballet also performed "Sandpaper Ballet" in 2001 in Barcelona, Spain and in 2010 at Tivoli Koncertsal in Copenhagen, Denmark.

"I'm very happy that we'll be playing Leroy's wonderful music again. It's a lighthearted ballet that always lifts my spirits." [Matthew Naughtin, San Francisco Ballet Librarian]

"It is a big, celebratory work that humorously plays with rhythm."[- Tina Fehlandt, Pittsburgh Ballet Theater]

"The fact that Mark Morris, a musical choreographer with a keen ear, chose to choreograph to Anderson's music is indicative of the composer's talents, charm, and broad appeal. Here we are many decades later and his music is still widely loved, regardless of context." [Kate McKinney, San Francisco Ballet]

"With well-known music by Leroy Anderson, the ballet world's master of step language - Mark Morris - plays musically and humorously with his "Sandpaper Ballet", spiced with a beautiful, jazzy and nonchalant quality of movement. [Vibeke Wern, Berlingske Media A/S, København, Danmark]

"The highlight is the revival of Mark Morris' brilliant "Sandpaper Ballet. Though it's "just" a casual divertissement, it's one of the greatest ballets in their repertoire." [Paul Parish, San Francisco arts critic]


Note: "Sandpaper Ballet" has also been performed by the Houston Ballet (2005, 2015), the Pittsburgh Ballet Theater (2015) in Chicago and the Atlanta Ballet (2019),
---
Leroy Anderson Day 2019
The 111th anniversary of Leroy Anderson's birth was celebrated at the Leroy Anderson House in Woodbury, Connecticut on the weekend of Saturday, June 29 and Sunday, June 30, 2019. Visitors to the composer's home on Saturday enjoyed tours of the house, listening to recordings of his music and sharing thoughts about playing and hearing his music.
On Sunday, June 30, 2019 many people enjoyed a wonderful performance of light concert music - "Divertimenti" - at the Leroy Anderson House. Rebecca Nesmith, soprano, Jennifer Anthony-Bogue, flute, Susan Anthony-Klein, piano and Joseph Darcourt, cello delighted the audience with music by Mozart, Fauré, Rachmaninoff, J.S. Bach, Massenet, Franck, Gershwin, Bolling, and four pieces by Leroy Anderson - Arietta, Forgotten Dreams, The Typewriter, and The Penny Whistle Song. Many thanks to the musicians and the volunteer members of the Friends of the Leroy Anderson Foundation for making this weekend and, in particular, Sunday's concert a great success.
The Leroy Anderson Foundation
Woodbury, Connecticut
June 30, 2019
---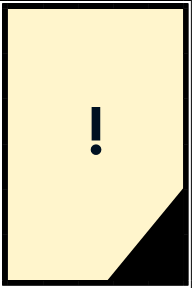 Also visit the official website for Leroy Anderson maintained by his family.
SITE MAP
for leroyandersonfoundation.org